CoPilot App upgrade to version 9.6.2
Date: Thursday, August 28 @ 07:17:18 UTC
Topic: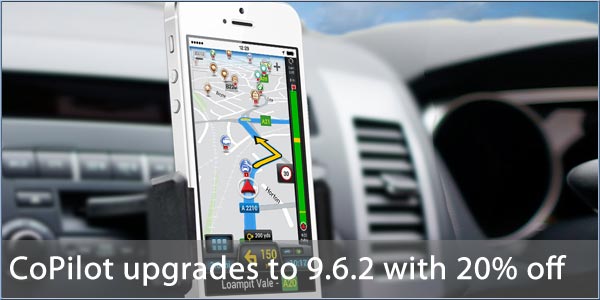 ALK Technologies have announced the release of version 9.6.2 of the CoPilot app and are offering a bank holiday discount of 20% for new users. The app provides a free map upgrade for existing users.

The new app introduces ActiveRoutes which uses actual road speeds to calculate the most efficient and accurate route for your trip based on historical data. ActiveRoute works in conjunction with the CoPilot ActiveTraffic service.

Click here to read more...

Click here to discuss...