New Osomounts come with NFC
Date: Thursday, August 14 @ 06:16:28 UTC
Topic: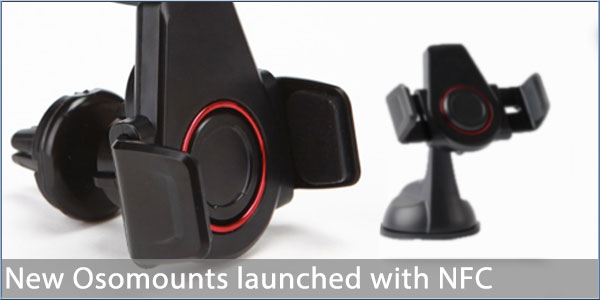 A new trio of smartphone mounts from Osmount have been launched.

Complete with a new 'push to clamp' feature and built-in NFC, the range of mounts, which includes suction, air-vent and CD slot versions mean you can configure your NFC enabled smartphone to launch your choice of app when it is docked in the cradle.

The new clamp feature is also worthy of note. Press a top mounted button to open the clamp where it locks, then just pop your smartphone into the mount. As it touches the back of the mount the claws are released and clamp onto your phone.

It works well and makes for simple, one-handed operation. And with NFC you can quickly configure your chosen nav app to launch as soon as it is docked. All the mounts are priced at £24.99ea. And until the end of August, PocketGPSWorld readers can benefit from a 20% discount, use offer code PocketNFC at checkout.

Source: Osmount.com NFC Mounts

Click here to read more...

Click here to discuss...