Timex Ironman One GPS+ Smartwatch
Date: Thursday, August 07 @ 08:35:32 UTC
Topic: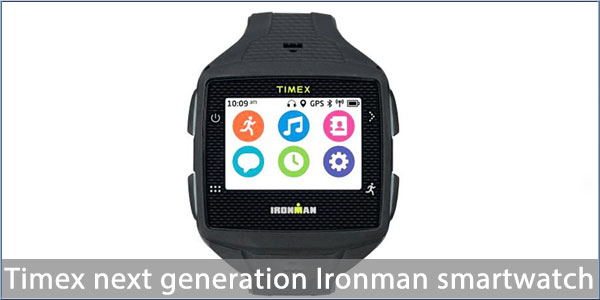 Timex have taken the wraps off their first smartwatch, snappily titled the 'Timex Ironman One GPS+'.

This is their first smartwatch and differs from the myriad of other smart watches that we're now beginning to see by being a standalone device, it does not require a connection to a smartphone in order to function thanks to on-board 3G connectivity.

Featuring a 3.8cm touchscreen display, 4GB of internal storage, four side mounted buttons and a Qualcomm chipset, the Timex Ironman One GPS+ comes with one year of internet access included. It can track all the normal sports data such as speed and distance with a more expensive variant offering heart rate data.

The internal memory can be loaded with music that can be played via a Bluetooth headset, a messaging app allows you to keep in touch on the move and a claimed 8hrs of usage with GPS switched on and three days of use with GPS off. That's very good for a smart watch. Times hope that developers will create more apps for the platform building on this pre-installed.

It's an impressive product and is slated to ship in the Autumn at $399.95 for the base model and $439.95 for the heart rate equipped version.

Source: Timex.com

Click here to read more...

Click here to discuss...