CSR's SiRFstarV gets first Galileo position fix
Date: Thursday, May 29 @ 06:02:16 UTC
Topic: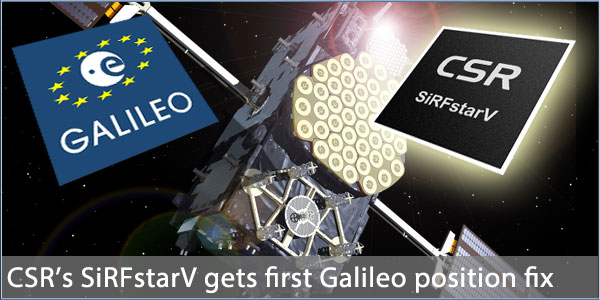 CSR have confirmed their SiRFstarV GPS chipset has had its first position fixes with the fledgling Galileo satellite network.

SiRFstarV will be able to support all four major satellite networks, the US GPS, Russia's GLONASS , China's Beidou and Europe's Galileo.

Part of CSR's Galileo testing will include support for the EU's mandates eCall emergency response system. This will automatically send emergency messages including location if a vehicle is involved in an accident.

Source: CSR.com

Click here to read more...

Click here to discuss...