Redflex HADECS speed cameras now live
Date: Thursday, May 29 @ 05:10:09 UTC
Topic: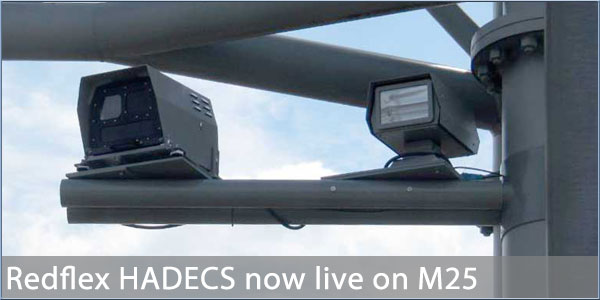 A new type of speed camera recently went live after receiving Home Office approval.

The Redflex HADECS is a gantry mounted digital speed camera that is being deployed on our motorways where variable speed limits are operated. A single camera is able to monitor up-to five active lanes of traffic including those sections of motorway where a hard shoulder can also be used as a live lane.

Dual radars are used to measure speed and data is transmitted digitally. These rear facing cameras are far more discrete than we are used to, looking more like a CCTV installation than a traditional speed camera.

We've already had reports that these cameras, installed between junctions 5 and 6 on the M25 are now flashing away and capturing hundreds of motorists unaware.

Click here to read more...

Click here to discuss...