Google Update Navigation Apps With New Features
Date: Thursday, May 15 @ 10:24:08 UTC
Topic: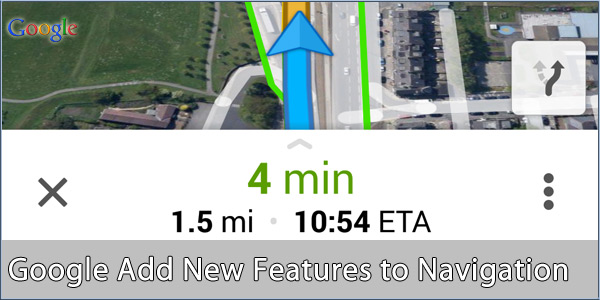 Google have updated their Android and iOS Maps/Navigation app to add a few new useful features. The distance to your destination is now shown along with your ETA. Another useful features is that alternate routes are easy to see and use on the map screen. As you approach a junction for an alternate route you are sown a box that says if it is faster, slower or the same and you can tap that box to easily change route. The iOS app can now also search your contacts in the location search.

The updated Google Maps apps are available now in their respective app markets.

Click here to read more...

Click here to discuss...