Toyota debuts MirrorLink in Avensis models
Date: Thursday, May 01 @ 05:04:45 UTC
Topic: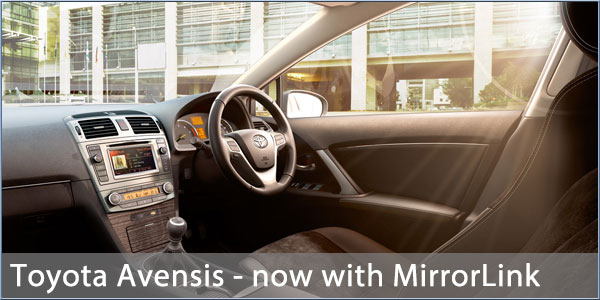 Toyota have equipped their latest Avensis model with MirrorLink, the solution from the Car Connectivity Consortium (CCC) that allows compatible smartphones to integrate with the in-dash display.

MirrorLink is an open industry standard and the list of vehicle manufacturers that are signed up to the consortium is growing fast. As well as Avensis, MirrorLink is also available on Toyota IQ, Toyota Verso, Peugeot 108, Citroen C1 and a number of Volkswagen models including Polo and Golf.

A MirrorLink equipped car allows you to view and access your smartphone satnav via the in-dash display as well as a range of other apps.

Source: MirrorLink.com

Click here to read more...

Click here to discuss...