USGS Introduce Streamer Waterway Tracing
Date: Thursday, April 17 @ 08:28:12 UTC
Topic: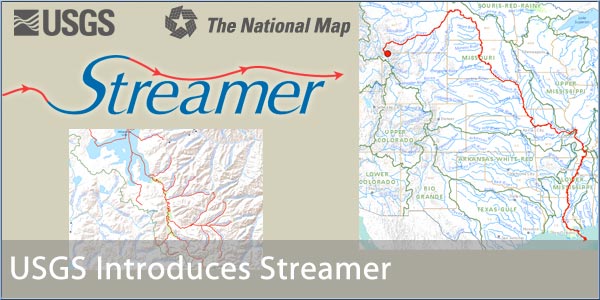 The USGS is the American Government Agency responsible for mapping in the United States. They are well known for topographical mapping, but less appreciated for the hydrographical data. A new online service has just been started called "Streamer" which allows you to discover either the source of a waterway or the outflow of a river into the ocean.

This is also combined with additional value added datum such as weather, or more interestingly "Real-Time Streamflow". The Real Time Streamflow consolidates a network of flow sensors strategically placed in the waterways and displays the current state of the river.

You can check it out for yourself at http://nationalmap.gov/streamer/webApp/streamer.html.

The USGS press release follows:

Click here to read more...

Click here to discuss...