Casio GPW-100 GPS Watch Announced
Date: Friday, March 28 @ 08:27:27 UTC
Topic: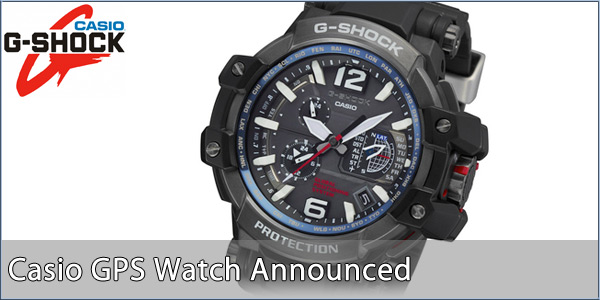 Casio have announced a new G-Shock model, the GPW-1000, that has a novel use of GPS. The watch doesn't navigate you anywhere, it doesn't even tell you where you are. The GPS is used for automatically for updating the time. Lots of places have a radio signal that can set watches, and the GPW-1000 will use these by default. But if the radio signal isn't available then it switches to GPS to set the current time.

Is this something you'd be interested in or is it technology for the sake of technology? Let us know in the forum discussion below!

Click here to read more...

Click here to discuss...