hereO - GPS Watch Designed for Kids
Date: Monday, March 17 @ 10:04:00 UTC
Topic: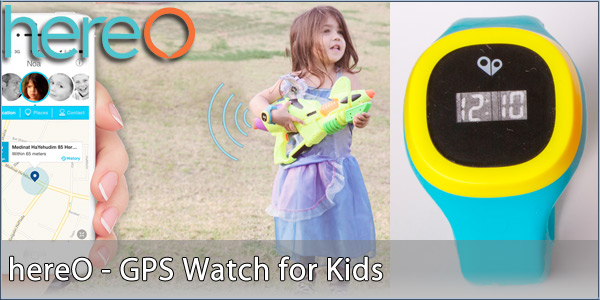 hereO are currently crowd funding for a GPS watch/tracker specifically designed for kids. Their design, already in final testing, is the world's smallest GPS watch specifically designed with children in mind. It has a built in roaming SIM card that works in over 140 countries and the subscription is a very generous $5 (£3.20) per month.

Using the smartphone app (iOS, Android, HTML5 web app) parents can track live locations of their children and receive alerts for preset locations, for example "arrived at school", "arrived at home" etc. The hereO watch also has a panic alert button which sends their location and a message to those who use the tracking app for that child. The watch also features a tamper alert so if the watch gets removed then family members will be notified about it.

Click here to read more...

Click here to discuss...