Mac users - Safari download issue
Date: Thursday, March 13 @ 06:12:54 UTC
Topic: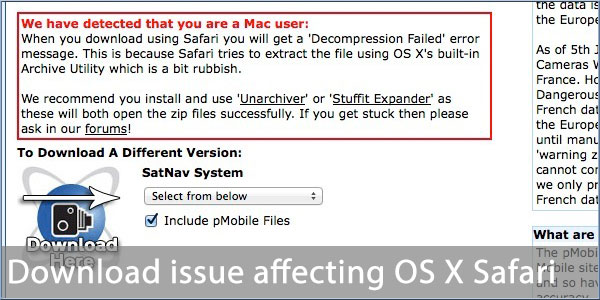 The latest OS X update of Safari seems to have introduced a weird bug when downloading our database.

Affected users will see a 'Licence.txt' file when the database is downloaded and expanded but no database files. We are investigating what is causing this, and how we can adapt our download server to accommodate it.

In the meantime, the workaround is to either use the direct download link, provided to you on on the web page that loads after you make a download. Right-click and select 'Download linked file as' to download the database zip file which will then extract as normal.

Alternatively you can use another web browser, Google Chrome is not affected by this issue.

Click here to read more...

Click here to discuss...