Mercedes Benz Unveils ''Find My Car''
Date: Tuesday, March 04 @ 11:04:11 UTC
Topic: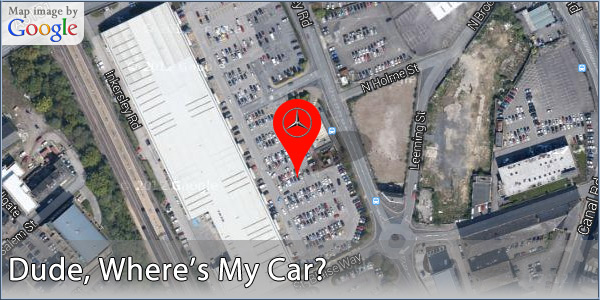 Mercedes Benz have unveiled a new feature to help you find your car when you lose it in the car park. Technical details are unavailable but the system is said to work like Apple's "Find my iPhone" app; the owner can use an app to locate there car using the coordinates from the car's GPS chip.

There are 2 ways this could work. The first is that the car also has a mobile data connection and the app is able to send a signal to the car to get its current position. The second is that there is no data connection and the location is simply 'added' to the app via bluetooth or similar when you launch the app as you park.

There is no mention in the report about using it to locate a stolen vehicle or seeing where your spouse is (if you're that way inclined) so I have a feeling it will be the second option. Hopefully we can get some more information about this soon!

Source: news.com.au

Click here to read more...

Click here to discuss...