GPS IIF-5 satellite to launch February 21st
Date: Thursday, February 13 @ 10:34:25 UTC
Topic: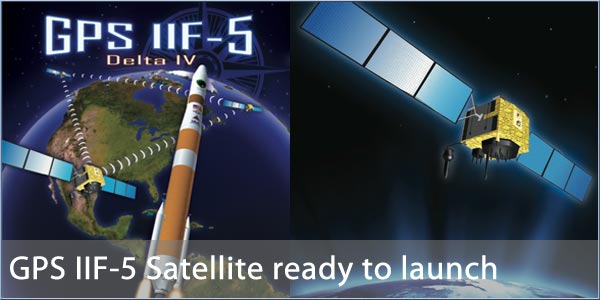 The next GPS Satellite to be added to the constellation is sitting on top of a Delta IV rocket waiting to be launched early next Friday morning. GPS IIF-5 is scheduled to lift off sometime between 1:40 and 1:59am on the 21st February from Launch Complex 37B at Cape Canaveral Air Force Station in Florida.

This will be the return to flight for this configuration of the Delta IV after a problem with the second stage of the GPS IIF-3 mission on the Delta IV rocket. Read about the GPS IIF-3 mission here. Back in October 2012 there was a thrust problem with the upper stage and the engineers had to create a longer than planned burn to compensate. The GPS Satellite was placed in the correct orbit and is now functioning add part of the GPS constellation.

Click here to read more...

Click here to discuss...