In-Orbit Validation of Galileo Proves It Works
Date: Tuesday, February 11 @ 09:43:50 UTC
Topic: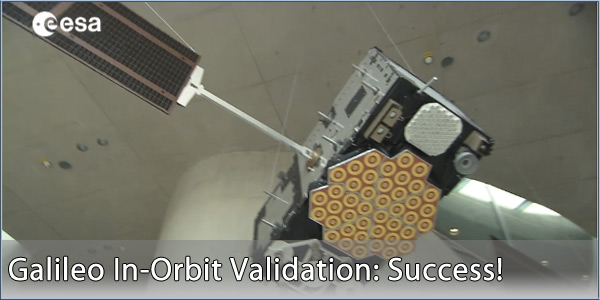 Since 2011 the European Space Agency (ESA) have launched four Galileo satellites into orbit around the earth and also set up ground-based equipment across the globe. Using this they have recently carried out In-Orbit Validation (IVO) of the system - a process that involved over 10,000km of driving across Europe. The results are that it no only works but "works well"; with recorded accuracy from the four satellites being 8m horizontal and 9m vertical 95% of the time.

One feature of Galileo is its Search and Rescue, which works with the existing international Cospas–Sarsat programme. The tests have shown that a distress signal can be pinpointed to within 2km 77% of the time and 5km 95% of the time. All signals were transmitted to the Mission Control Centre within just 90 seconds.

"Europe has proven with IOV that in terms of performance we are at a par with the best international systems of navigation in the world," comments Didier Faivre, ESA Director of Galileo and Navigation-related Activities.

Click here to read more...

Click here to discuss...