70mph Speed Cameras to be deployed on Motorways
Date: Thursday, February 06 @ 05:14:35 UTC
Topic: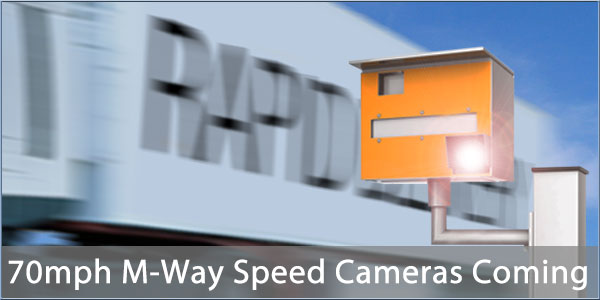 Speed cameras are to be installed on two sections of the M25 to catch motorists exceeding the 70mph limit.

This is the first time that speed cameras have been deployed on UK motorways to enforce the national speed limit, previously they were used only on variable speed limit stretches and road works.

The cameras are being deployed to improve traffic flow and to allow the hard shoulder to be used as an extra lane.

A stretch of the M1 in South Yorkshire has also been identified as a location for the installation of 70mph speed cameras.

This news comes in the same week as it was revealed that the government is proposing a 60mph limit for a 32-mile stretch of the M1 that would apply between 7am and 7pm, seven days a week.

Click here to read more...

Click here to discuss...