Rear facing average speed cameras on M1
Date: Thursday, November 28 @ 05:56:43 UTC
Topic: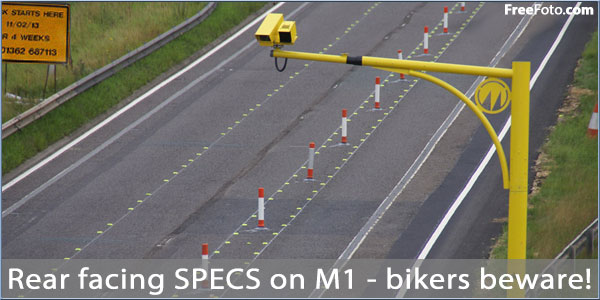 It seems that average speed cameras around Junction 30 -32 on the M1 are subtly different from all the others. They're rear facing.

Why is that a notable difference? Well, until now, motorcyclists, with no front number plate, have been able to ignore average speed cameras. But not any more.

It's not clear if this change is one we'll see rolled out to other installations, or even if the necessary approval for processing offences from these cameras is in place, but we'll investigate further.

Regardless, the message is clear, no-one can afford to ignore average speed cameras.

Click here to read more...

Click here to discuss...