OpenStreetMap deploys to map Philippines and aid recovery
Date: Thursday, November 28 @ 04:42:21 UTC
Topic: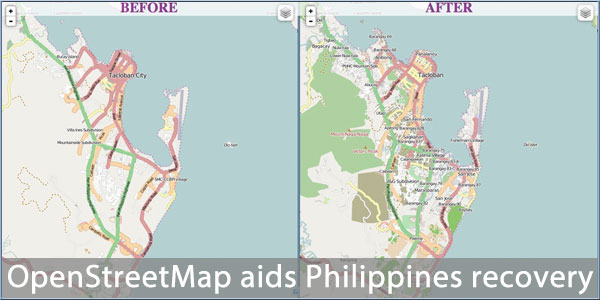 OpenStreetMap (OSM) has deployed its Humanitarian OpenSteetMap Team (HOT) to provide mapping data for areas affected by typhoon Haiyan in the Philippines.

As we have previously seen with their work in Haiti after a massive earthquake damaged the country, OpenStreetMap volunteers have been gathering data and producing detailed maps of affected areas.

The rapid improvement in detail is very impressive. OSM have a comparison tool on their site showing the level of detail before and after. Thanks to the efforts of more than 1,000 volunteers from 82 countries, the improved maps are allowing aid agencies to coordinate their efforts and identify areas in most need.

Source: hot.openstreetmap.org

Click here to read more...

Click here to discuss...