Garmin Gemini - Advanced navigation for the auto OEM market
Date: Thursday, November 21 @ 12:38:30 UTC
Topic: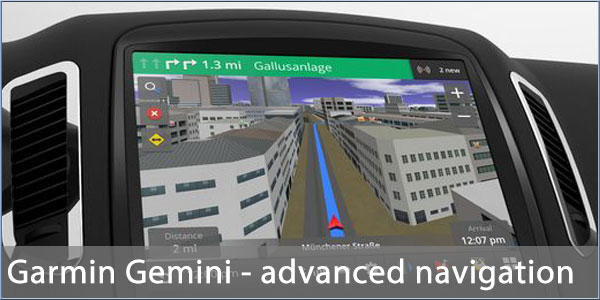 Garmin unveiled their advanced navigation core earlier this week. Called 'Gemini', it provides car manufacturers with a fast and feature-rich navigation platform and comes with an SDK to allow customisation to fit individual manufacturers requirements.

Gemini also features 3D graphics and an automatic over-the-air (OTA) update facility so that maps and software can be updated without the need for a visit to the dealer or the use of memory cards.

Factory fit navigation has traditionally lagged behind the PND and smartphone markets, due, in large part, to the long time scales between design and production. Garmin hope that Gemini will allow manufacturers to offer navigation systems that can keep pace with the features and performance of consumer devices.

Source: garmin.blogs.com

Click here to read more...

Click here to discuss...