MirrorLink coming to 2014 VW models
Date: Wednesday, November 20 @ 17:30:25 UTC
Topic: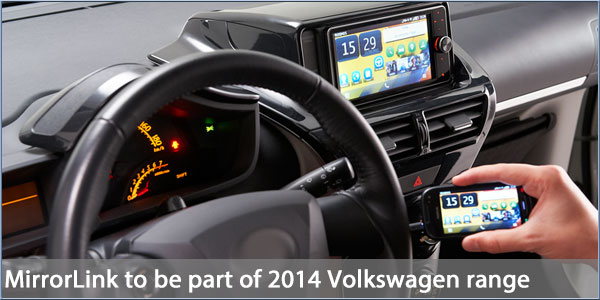 MirrorLink is a global standard for in-car connectivity, developed by the Car Connectivity Consortium (CCC).

Alongside news that app developers can now begin coding solutions using version 1.1 of their standard they have announced that MirrorLink will go into 2014 series production for Volkswagen.

MirrorLink allows apps running on smartphones to integrate with in-dash displays and vehicle mounted controls for a seamless user experience.

Source: mirrorlink.com

Click here to read more...

Click here to discuss...