European Satellite Navigation competition winners announced
Date: Thursday, November 07 @ 05:48:02 UTC
Topic: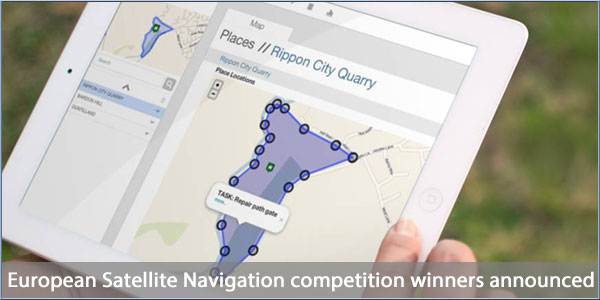 The winners of the European Satellite Navigation Competition 2013 were announced earlier this week at a ceremony in Munich.

A geo-location project management tool, Manage Places, (www.manageplaces.com) used by conservationists to maintain nature reserves, claimed the top prize in the UK arm of European Satellite Navigation Competition (UKSNC). Manage Places, is a tool that helps remote teams work together. The UK runner-up was TeamSurv, a crowd-sourced tool to map unsurveyed coastal regions to improve maritime safety and land use planning of coastal regions.

The entries were judges by representatives from from UKSNC organiser, the University of Nottingham, and competition sponsors the Satellite Application Catapult, the Technology Strategy Board, the UK Space Agency, CGI, EADS Astrium and the ESA Business Incubation Centre at Harwell.

The UK ESNC winners take home a £10,000 Prize Fund that includes £5,000 Cash, £2,500 of Business Incubation Support, £2,500 of GNSS Consultancy, Free UK patent advice, 3 years membership to the Royal Institute of Navigation (RIN), Introductions to technology partners and funding opportunities and a high profile national and international PR campaign.

Click here to read more...

Click here to discuss...