Google acquisition of Waze now subject of OFT inquiry
Date: Thursday, August 29 @ 09:20:49 UTC
Topic: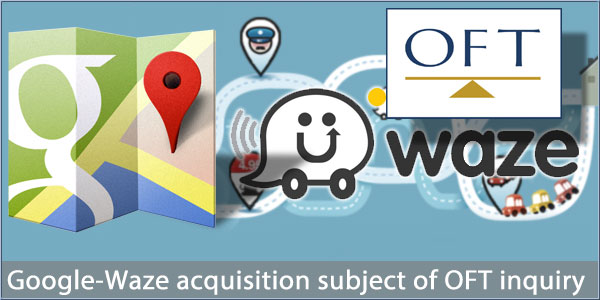 Google must be wondering if the $1bn they spent acquiring Waze was money well spent. As if an investigation by the US Federal Trade Commission wasn't enough, now that the UK's Office of Fair Trading has decided to launch an inquiry.

The OFT could order Google to divest some of the business if it is deemed to control more than 25% of the market though quite how that market is defined or calculated is unknown at present.

Google has already begun integrating some of the Waze data into its Maps and Navigation app but it's not clear if the agreement Waze has to supply data to Apple will continue in the long term.

The OFT has invited interested parties to comment within 40 days.

Click here to read more...

Click here to discuss...