POI Submission Page Facelift
Date: Saturday, August 24 @ 20:10:07 UTC
Topic: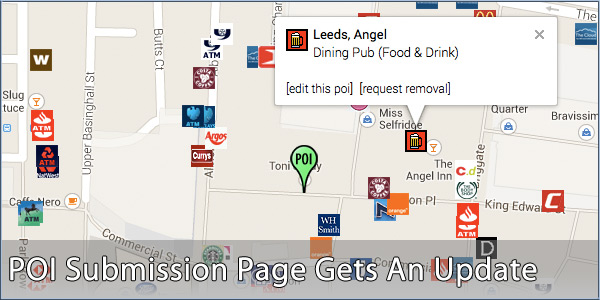 Good news! The POI submission page has finally had its long waited (and to be honest, long overdue) overhaul. The main reason for the change is that Google will soon be stopping supporting the now older 'v2' maps API that we previously used. Instead of just updating the submission map to support the latest 'v3' maps API we decided to give it a considerable overhaul. The process should now be far more streamlined and logical and we have also added a number of new features...

Click here to read more...

Click here to discuss...