Call For No SatNav Signs As Another Lorry Gets Wedged
Date: Thursday, August 22 @ 15:43:24 UTC
Topic: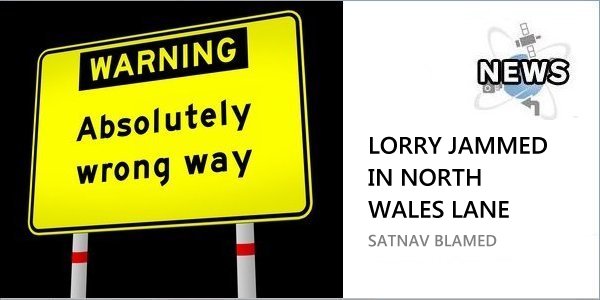 It's thought that yet another lorry has got stuck in a narrow lane due to an over-reliance on a satnav.

Regardless of whether the driver actually depended solely on the satnav, blind faith seems to have played a part in an outcome that ended with his 24-tonne HGV truck firmly wedged between two walls on an Anglesey, North Wales road.

The miffed owner of one of the walls, Dafydd Hobson, claims that it will cost £2,000 to repair a 25 to 30ft stretch of his wall after the emergency services recommended that the only way for the lorry to get out of the situation was to drive forward, therefore damaging the wall.

Click here to read more...

Click here to discuss...