Google Maps Get Waze Traffic Data
Date: Wednesday, August 21 @ 04:14:33 UTC
Topic: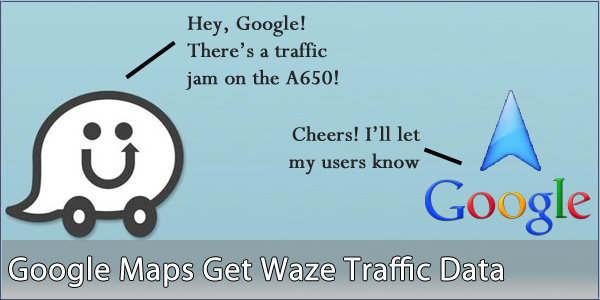 In a recent blog post Google have announced that Waze traffic reports are now being pushed out to the Google Maps apps for both Android and iOS.

When a Waze user in Argentina, Brazil, Chile, Colombia, Ecuador, France, Germany, Mexico, Panama, Peru, Switzerland, UK or the US reports construction or a traffic incident then this will also appear in the Google Maps apps.

It was only a couple of months ago that Google bought Waze and this is the first public display of the acquisition. In addition to the upgrade to Google Maps, Waze users can now make use of Google's satellite view and StreetView when editing maps in Waze. The Android and iOS Waze apps have also received Google search capabilities for finding POIs to drive to.

Source: Google Maps Blog

Click here to read more...

Click here to discuss...