Google Maps Undergoes Colourful Transformation
Date: Tuesday, August 20 @ 16:39:16 UTC
Topic: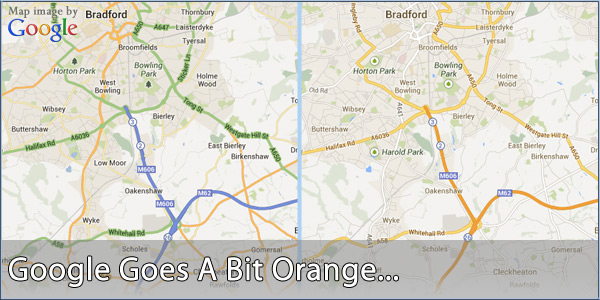 You may have noticed that Google Maps have had a bit of an overhaul and, in the process, updated the colour scheme used for their maps.

This has caused a bit of a stir online from both casual users (people using the maps for directions from the Google Maps website) to more advanced users like myself who dabble with the Maps API to develop tools like the submission maps and the maps in the admin areas for POIs and speed cameras.

In the UK Motorways are now dark orange - they should be blue. Trunk roads are now a slightly lighter orange - they should be green. Smaller (non-trunk) A-roads are now grey/white and barely visible - those ones should be orange. B-roads are also grey-white so you can't actually tell the difference between these and the larger roads.

Click here to read more...

Click here to discuss...