Sygic Celebrate 30 Million Users With A 30% Sale
Date: Wednesday, August 07 @ 09:37:57 UTC
Topic: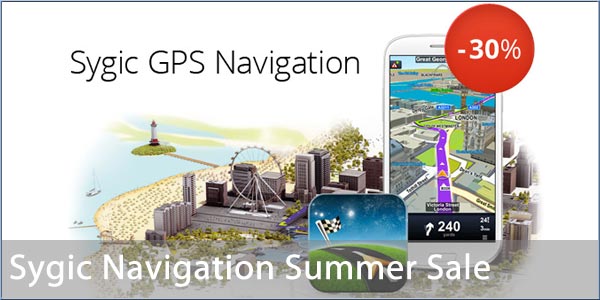 Sygic are celebrating 30,000,000 users with a summer sale of 30% across the board of their navigation products. This reduces the price of the app from €49.00 to £27.49 for the European version and £15.49 for the UK and Ireland version iOS pricing. If you have an Android device then you can have a free trial when you download from Google Play.

For more information about the Sygic offer Click here to visit the Sygic website.

Click here to read more...

Click here to discuss...