US Federal Trade Commission to investigate Waze purchase
Date: Thursday, June 27 @ 05:20:57 UTC
Topic: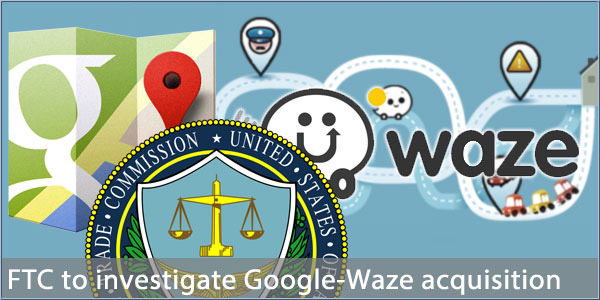 The growing saga surrounding Waze and it's sale to Google is set to enter another chapter.

After rumours that Facebook and Apple were looking at buying the Israeli crowdsourced mapping company Google were the eventual winners writing a cheque for a cool $1.3bn to secure the acquisition.

And that is where we assumed the story would end. But now it seems that the US Federal Trade Commission (FTC) is to investigate the purchase after concerns were raised by consumer groups.

The US Consumer Watchdog organisation is one of those who voiced concerns. "The proposed Waze acquisition would remove the most viable competitor to Google Maps" wrote John Simpson, privacy project director for Consumer Watchdog.

The FTC will now investigate whether the takeover would reduce market competition and consumer choice.

Click here to read more...

Click here to discuss...