Official - Google has bought Waze
Date: Tuesday, June 11 @ 13:27:46 UTC
Topic: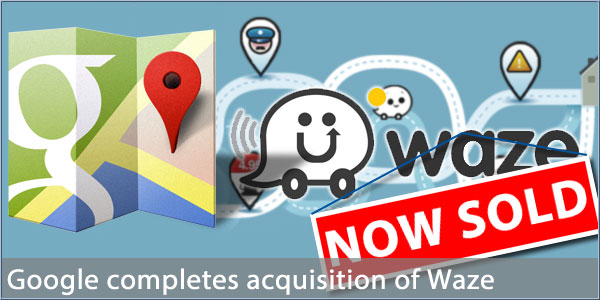 After much speculation Google have today announced the completion of a deal which will see them acquire Israeli mapping and navigation outfit Waze.

The figures involved have not been disclosed but, if rumours are to be believed, the sale price may have been as high as $1bn.

Posting on Google's blog they wrote, "To help you outsmart traffic, today we're excited to announce we've closed the acquisition of Waze. This fast-growing community of traffic-obsessed drivers is working together to find the best routes from home to work, every day."

Waze's development teams will remain in Israel. That issue was one of the sticking points that prevented an earlier deal with Facebook.

"We are excited about the prospect of working with the Google Maps team to enhance our search capabilities and to join them in their ongoing efforts to build the best map of the world." said Waze CEO, Noam Bardim.

Source: googleblog.blogspot.com

Click here to read more...

Click here to discuss...