SatNavs Direct Drivers Down Stairs
Date: Tuesday, June 04 @ 09:04:33 UTC
Topic: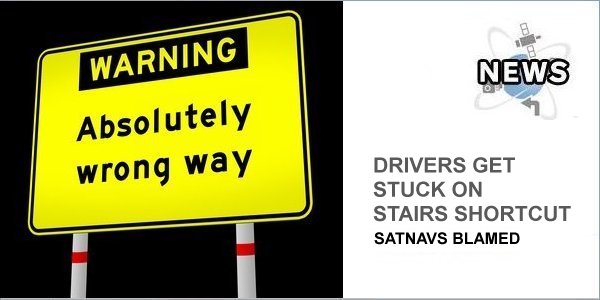 The Telegraph has reported that five cars have been directed down pedestrian-only street steps in Teruel, Spain after drivers blindly followed incorrect instructions on their satnavs.

As a result of the latest Italian Job-style manoeuvre, a car had to be rescued by a crane from a cobbled staircase in the pedestrian thoroughfare of the medieval town.

Four other drivers were also rescued in recent weeks and it's possible more have gone unreported.

Click here to read more...

Click here to discuss...