Sygic Launches Truck Navigation App for Android
Date: Thursday, March 28 @ 15:48:50 UTC
Topic: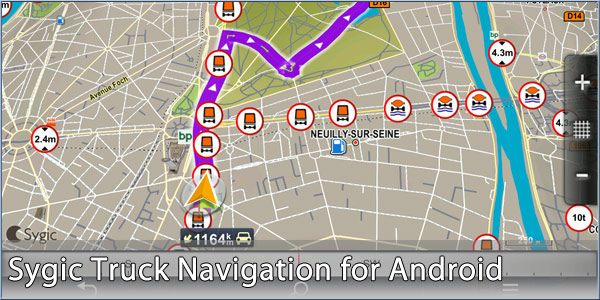 Sygic have launched their Truck Navigation app for Android smartphones and tablets. Featuring the usual extras for entering truck attributes (dimensions, cargo type etc) it allows HGV drivers to avoid unsuitable roads.

Truck Navigation also includes multiple waypoints so whole delivery trips can be planned and optimised for routing along the Navteq maps. POIs are also included for truck-friendly fuel stations, rest stops and parking.

Sygic Truck Navigation is available ow in the Google Play Store and comes with a free 7-day trial. Unlimited use is a €119 (£100) in-app purchase.


Click here to read more...

Click here to discuss...