Blackberry 10 gets its first offline turn-by-turn navigation app
Date: Tuesday, March 26 @ 12:47:28 UTC
Topic: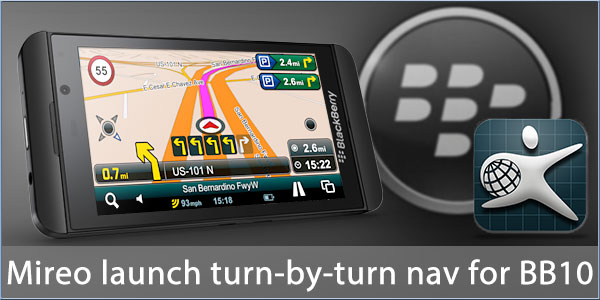 If you're the owner of a new BlackBerry 10 smartphone, and if you are then you're a member of a, so-far, very exclusive club, a new navigation app, from Croatian navigation developers Mireo, has just been launched.

Mireo DON'T PANIC is the first fully fledged turn-by-turn navigation app with on-board mapping, voice guidance, automatic rerouting and a catalogue of world-wide mapping available for purchase.

The app also offers Live Traffic, 2D/3D map views, multi-touch gesture control, 3D landmarks, speed camera alerts,Foursquare integration, POI search, full 7-digit UK Post code and multitasking support.

Available now in the BlackBerry World app store with a 7-day trial. The Western Europe map will cost USD $29.99, British Isles $18.99 and lifetime Western Europe Live Traffic is $18.99.

Source: BlackBerry World and www.mireo.hr

Click here to read more...

Click here to discuss...