Figures suggest speed cameras on Canvey Way reduce accidents
Date: Monday, March 25 @ 19:52:49 UTC
Topic: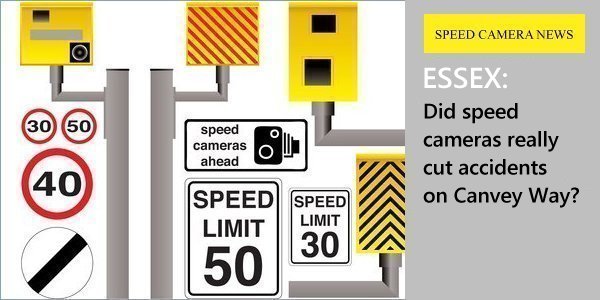 The number of serious accidents has dropped by 86% after a new scheme to improve road safety was implemented on Canvey Way, South Essex.

Following two fatal incidents in 2008, a £700,000 scheme was put in place to bring the accident rate down.

A new 50mph speed limit was introduced along with average speed cameras, lay-bys were closed and the road was resurfaced with anti-skid material.

Figures obtained by The Echo from the Essex Safety Camera Partnership show that the number of serious accidents has fallen by 86% while the number of minor collisions fell by 83%. The actual number of accidents were not reported.

Click here to read more...

Click here to discuss...