BikeSpike - a GPS tracker designed to protect your bicycle
Date: Wednesday, March 20 @ 18:40:50 UTC
Topic: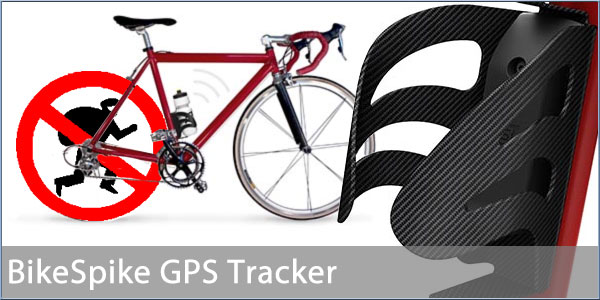 Bicycles can cost hundreds, and sometimes thousands, of pounds. They're also very easy to steal. BikeSpike, a new KickStarter project, deploys a GPS tracker to protect your ride.

The device, hidden in a water bottle cage mount, has GPS, an accelerometer and a cellular connection so you can monitor its location. Software will allow you to set a geofence which will trigger an alarm if the bike moves outside it or tampers with it.

The designers also plan to offer an open API to allow third party developers to create apps that make use of the GPS data for fitness purposes.

Unfortunately, whilst the BikeSpike goes through the KickStarter funding stage at least, it's a US only deal at present.

It's a nice idea, but it's far from unique. There are other GPS trackers already on the market including Spylamp, disguised as a rear light and SpyBike, which fits inside the handlebar post. The only standout feature here is the smartphone integration and open API but that may be enough to make this standout.

Source: BikeSpike via KickStarter

Click here to read more...

Click here to discuss...