Build your very own LEGO GPS satellite
Date: Thursday, February 21 @ 14:00:37 UTC
Topic: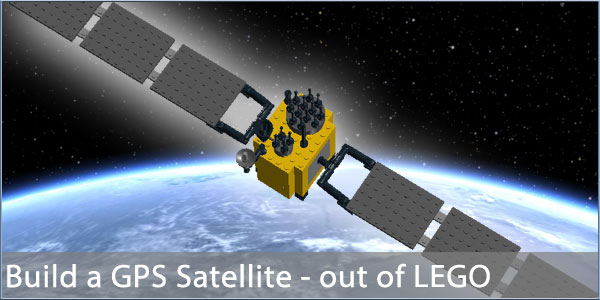 This one is for the kids, of whatever age! Whilst browsing the internet a few days back I came across this web-site that sells LEGO models of various satellites including a GPSIIF model.

Whilst they sell kits with all the necessary bricks, they have also made available the build guide so, if you have a large collection of LEGO bricks, you might just have the parts you need already.

The end result is a faithful scale model of the GPSIIF variant, complete with the antennas, solar panels and a stand.

If you fancy having a go, click the source link below to visit the site and download the build documentation. And if you do have a go, don't forget to post your build in the forum.

Source: LEGO Satellite Models

Click here to read more...

Click here to discuss...