Leikr - a GPS watch with colour maps
Date: Thursday, February 07 @ 11:01:22 UTC
Topic: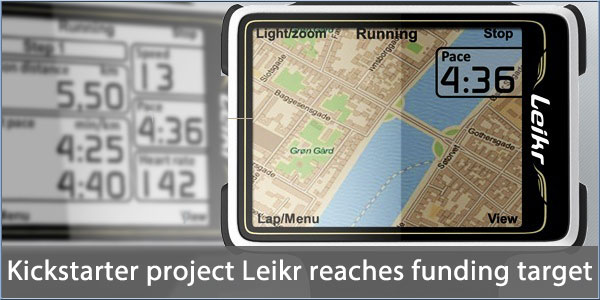 I've been following the Kickstarter project, Leikr, for some time and so I'm delighted to see it has reached it's $250,000 funding target and is set to become a reality.

With a 2-inch (320x240pixel) colour display, and support for OpenStreetMaps, Leikr is unique amongst GPS watches. Designed by a team of former Nokia employees, the watch also sports wireless sync of data and has signed up Endomondo, a leading fitness tracking community site.

Although a little bulkier than most, I think the design strikes the right balance. A map equipped watch needs to be a certain size to be of any use and a 6hr battery life with the maps active is an impressive feat in a device of this size,

Now they have reached their funding target we'll be keeping a close eye on further developments as the project proceeds through the prototyping stages towards full production.

Source Leikr @ Kickstarter and Leikr Website

Click here to read more...

Click here to discuss...