Derailment May Have Been Caused By Faulty SatNav
Date: Wednesday, February 06 @ 15:36:49 UTC
Topic: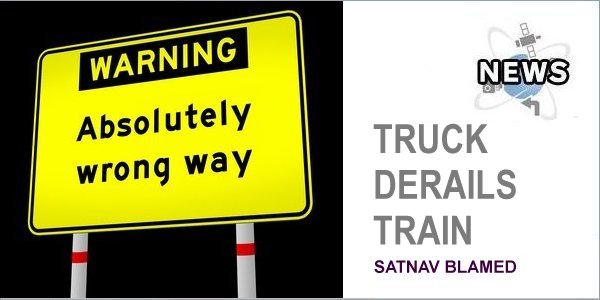 An out of date satnav may have been the cause of a partial train derailment in Pennsylvania.

A truck was been driven over rail tracks and, although the train driver spotted him and slammed on his brakes, three engines and three freight cars were derailed, also causing damage to truck trailer.

Nobody on the train was injured, but the truck driver was taken to hospital for evaluation of a head injury.

Click here to read more...

Click here to discuss...