CamerAlert for Android V1.3.10.747 Released To Google Play
Date: Thursday, November 22 @ 16:47:56 UTC
Topic: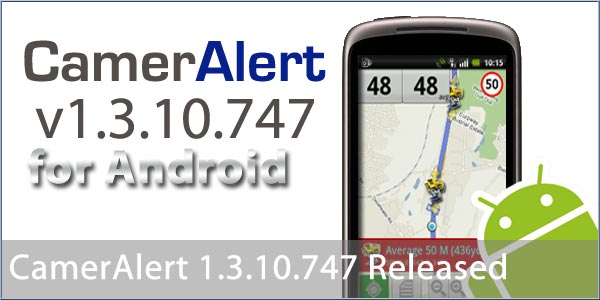 CamerAlert for Android V1.3.10.747 has just been released to Google Play. This is a major release with a large number of issues resolved and some exciting new functionality.

In particular we have added a new single button press to allow you to confirm if a mobile camera is actually active at a site. When approaching a known mobile site two buttons will appear on the display. The first is a tick button which when pressed will confirm that the camera van is there and active. The second a cross to indicate that the camera van is not currently at that location. Tapping the cross is not a request to remove the camera, just an indication that the van is not there.

Please only tap the tick button if the camera van is actually there when you pass. This way we get reliable data of where the active camera vans are.

Click here for the download page on the Google Play store.

A full list of changes follows:

Click here to read more...

Click here to discuss...