Reduced Motorbike Death Attributed To Mobile Speed Cameras
Date: Tuesday, November 13 @ 20:50:27 UTC
Topic: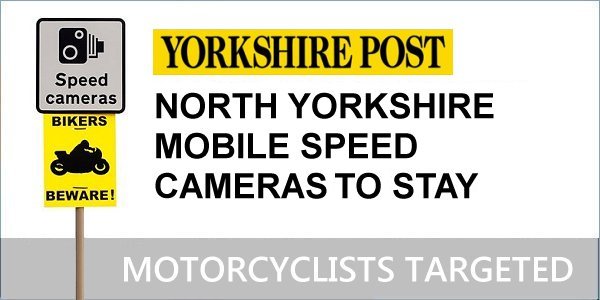 Mobile speed cameras could become a permanent feature as the number of motorcycle-related deaths has fallen since the start of a pilot scheme in Yorkshire last summer.

In 2010, the year before the pilot was introduced, 20 people died as a result of accidents involving motorcycles in North Yorkshire, though more than three quarters of these deaths may not have been speed-related. In 2011, "only" 11 bikers lost their lives and this year, so far, six have died.

North Yorkshire Police warn, however, that a number of motorists are still putting their lives at risk and continuing to flout the law.

Click here to read more...

Click here to discuss...