Subscriber changes and donation facility
Date: Thursday, November 01 @ 11:23:21 UTC
Topic: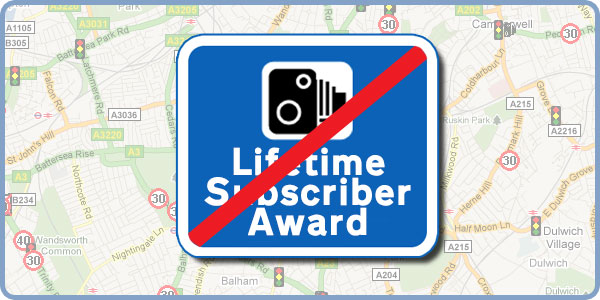 Wednesday marked the end of our Lifetime Subscriber awards. As reported here, as of midnight last night we have now moved to the new system of rewards for qualifying speed camera location reports.

What is most important is that the service continues and these changes were necessary to ensure it survives. Our Lifetime subscriber award was by far the most generous of its type and proved to be so successful that it risked the continued viability of the service, after all, a life membership would be of little value if the service folded and so change was necessary.

We hope that the new reward scheme will still encourage subscribers to report new cameras and rewards can be accrued thus rewarding the most active reporters.

We have also implemented a new donation system as requested by our life members and readers. The donation page can be found here. Anyone who wishes to make a donation can now do so. The funds will be put towards the running costs of the site, forums, free POIs and other services.

The last batch of new life members will be announced later today and, as always, your continued support is appreciated by all of us.

Donation Page: HERE

Click here to read more...

Click here to discuss...