Germany Considers Legalising Speed Camera Warnings
Date: Thursday, September 20 @ 15:41:14 UTC
Topic: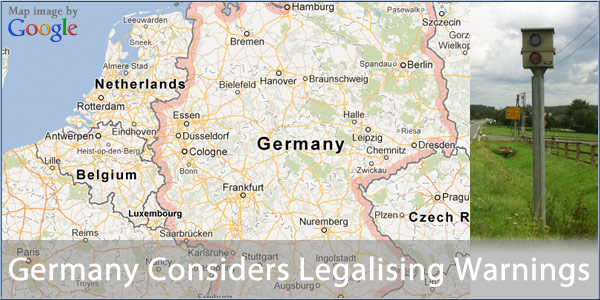 The German Transport Minister, Peter Ramsauer, has announced that they are looking into legalising speed camera warning systems such as our own CamerAlert database. At present German law is a bit of a grey area to say the least - speed camera warnings are classed as a detection method and are currently illegal to use according to German law. However it is up to each state/area to actually decide if they will adopt this law and, again, whether they bother to enforce it. Our opinion is that they don't and that is why we still include the German cameras in our database.

The proposals seek to allow the use of location-based warning systems but still keep actual radar detectors illegal. The argument put forward is one that we're all familiar with here in the UK "If speed cameras were installed at accident black spots, it would be useful if as many people would be made ​​aware of this hazard." (translated by Google)

Click here to read more...

Click here to discuss...