GPS ON - Turn-By-Turn Navigation for Windows Phone
Date: Tuesday, September 11 @ 20:28:33 UTC
Topic: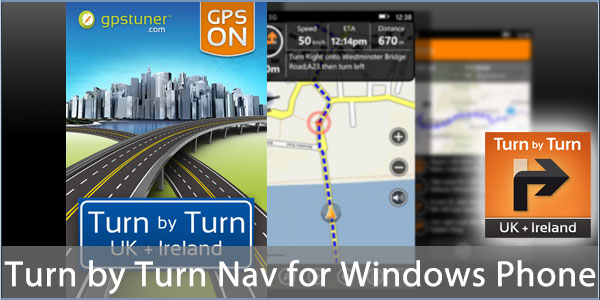 A new player in the Windows Phone marketplace, GPS On is a voice guided, turn-by-turn navigation app that uses on-board mapping and has all the basic features you'd expect.

GPS On uses Navteq mapping data with full address and POI search, pedestrian mode, portrait and lansdcape viewing options and a smart routing engine.

Available in the Windows Marketplace, the app can be tested free of charge for 24hrs and the UK/Ireland version costs £30.99 to purchase. The authors, GPS Tuner also have an off-board version where map data is loaded per journey as required for £3.99 as well as on-board versions covering other territories.

Source: Windows Marketplace

Click here to read more...

Click here to discuss...