Competition - Win one of Five copies of CoPilot Live Premium Europe
Date: Thursday, September 06 @ 18:02:58 UTC
Topic: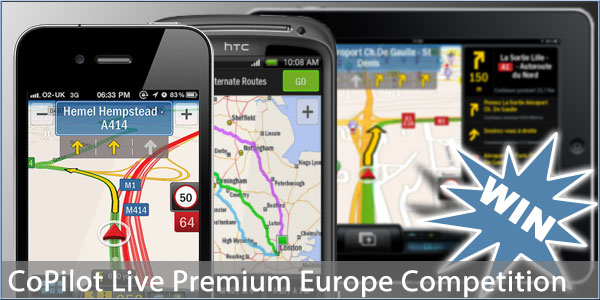 Now we're in Autumn and the kids are back at school it's time for another competition. CoPilot, the leading sat nav app, has teamed up with us to give away five versions of CoPilot Live Premium Europe.

CoPilot turns your iPhone, iPad or Android device into a full-featured, voice-guided navigation app with maps stored on-board for offline use. Itís your personal in-car guide, helping you find your best way to any destination with a choice of up to three alternate routes and turn-by-turn directions door to door.

Click here for competition details...

Click here to discuss...