Discussion: Are free nav apps killing satnav?
Date: Thursday, September 06 @ 13:32:46 UTC
Topic: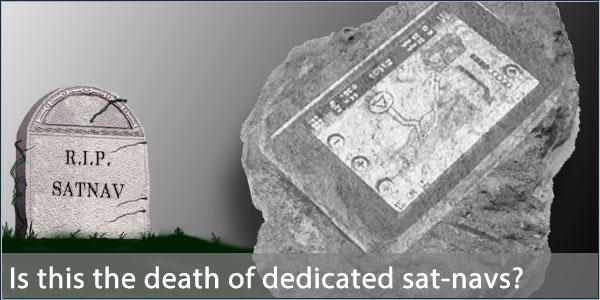 With Google's free navigation app proving popular on Android smartphones and Apple's imminent announcement of the iPhone 5 and iOS6 which adds Apple's own bundled navigation solution, satnav manufacturers are suffering from a sharp downturn in sales.

But are these bundled solutions, and I ought not forget that Windows Mobile has its own bundled navigation app on Nokia handsets, any good? Can they replace a paid-for navigation app, or a satnav device for every use case?

Read the forums here and elsewhere and the verdict is far from conclusive. Some swear by Google's navigation app, others hate it. We'd love to hear your feedback, particularly if you've used PND's and paid for apps. Good or bad? Better than nothing or as good as the paid for solutions? Would you trust a free app to navigate you on holiday and if not why?

There's no right or wrong answer, but it would make for an interesting discussion.

Click here to read more...

Click here to discuss...