Reviewed: Crosskase Solar Laptop Backpack
Date: Thursday, September 06 @ 12:15:29 UTC
Topic: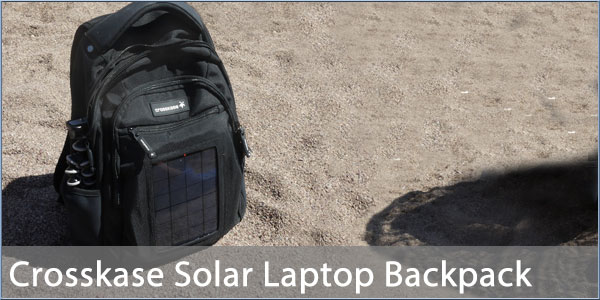 Although Summer is officially now behind us, and many of you will be wondering if it happened at all, modern efficient solar panels don't need full on sunshine.

Rucksacks and day-sacks equipped with solar panels and re-chargeable batteries have cropped up a number of times here and with each iteration they become more useful.

Two years ago we reviewed a backpack that seemed a perfect fit for use by commuters day trippers and the more adventurous outdoor walking types. Now, the brains behind that product have come out with an updated version, the Crosskase Solar Laptop Backpack.

Click here to read our review...

Click here to discuss...