TomTom launch new Hands Free car kit for SmartPhones
Date: Tuesday, July 31 @ 17:35:42 UTC
Topic: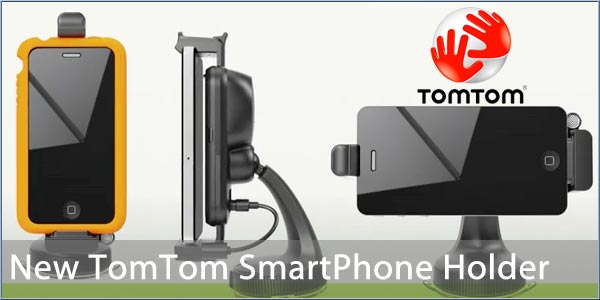 TomTom today announced a new SmartPhone Holder for the car. It is not just a holder, but a complete Hands Free Car Kit. Coming in two formats, one for the iPhone and one for SmartPhones with micro USB power connectors, the holder is priced at £79.95.

Unlike the previous TomTom holder this one is now adjustable and will accommodate the iPhone with or without a case. Similarly for Android phones there is an adjustable gripper that can hold the device along the width or length as required. This makes it very flexible for a large number of devices.

The holder features a 2 watt speaker for both hands free calls and navigation (or other application) audio. It also allows the connection of 2 phones via Bluetooth and allows hands free dialling using voice recognition.

The Full TomTom press release follows:

Click here to read more...

Click here to discuss...