Family Kept Awake By Recurrent Sat Nav Blunders
Date: Tuesday, July 31 @ 12:21:15 UTC
Topic: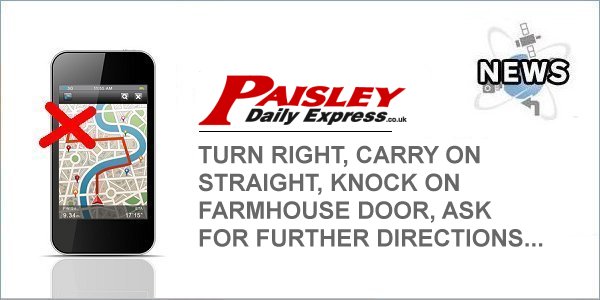 Whilst sat nav blunders usually cause disruption to their drivers, one Scottish family are being routinely kept awake by errors as misguided motorists arrive at their home seeking directions.

According to a report, the family in Paisley are being woken by disgruntled drivers who have been misdirected to their farm house whilst attempting to locate long term parking for the nearby Glasgow Airport.

The family claim they receive as many as twenty-five lost drivers each day, with some knocking to ask for directions during the early hours of the morning.

For elderly residents Wilma and John Martin, both of whom are in their seventies, this proved highly stressful; with their disrupted sleep patterns prompting their daughter to move back home. It does beg the question why they didn't put a sign on their door!

Thankfully, local councils are finally pursuing action after two years of complaints from the Martins and Direct Parking, the organisation in charge of the parking site, who claim customers have missed flights because of the erroneous directions.

Click here to read more...

Click here to discuss...