TomTom Map Share will cover Olympic travel disruption
Date: Saturday, July 21 @ 12:47:09 UTC
Topic: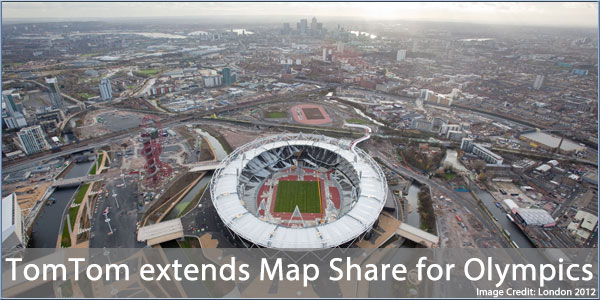 TomTom have announced that Map Share functionality will be extended to assist drivers cope with the anticipated travel chaos once the Olympics gets under way next week.

Drivers in the capital will have to endure problems caused by the road closures and changes to traffic flow arising from the implementation of the Olympic Road Network so anything that helps will be welcomed.

TomTom have a team of staff dedicated to processing Map Share changes related to the event with updates made available for download at 6pm each evening. July 28th is predicted to be the most disruption affected day whilst the most congested is estimated to take place on August 1st.

Source: TomTom

Click here to read more...

Click here to discuss...