Surrey Satellite Technology sign Euro 80m Galileo deal
Date: Wednesday, July 11 @ 18:32:58 UTC
Topic: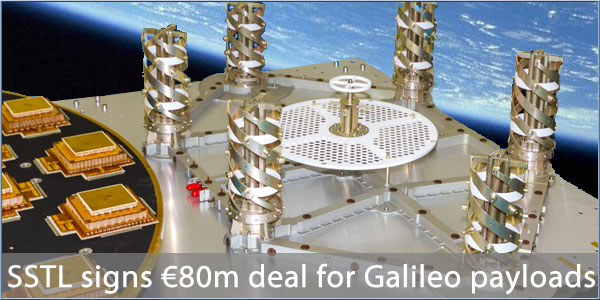 Surrey Satellite Technology Ltd (SSTL) has announced today the signing of a contract to build a further eight navigation payloads for the Galileo program.

The contract, signed at the Farnborough International Airshow, is worth €80m. The payloads are destined for the second batch of Full Operational Capability satellites.

SSTL is responsible for the navigation payloads that will provide all of Galileo's services. They are built at SSTL's Kepler Technical Facility in Guildford, Surrey and include high accuracy atomic clocks, a navigation signal generator and high power travelling wave tube amplifiers and antennas.

Source: SSTL News

Click here to read more...

Click here to discuss...