Garmin Announce fenix : A Mountaineering GPS Watch
Date: Tuesday, July 10 @ 16:57:58 UTC
Topic: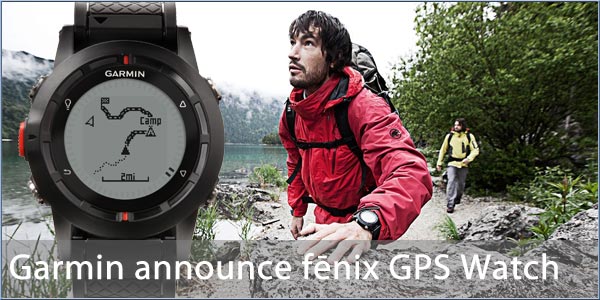 Any hill walkers out there know the revolution that GPS devices made to the art of navigating in the outdoors. Starting off with small screens and minimal functionality gradually the functionality increased and the screen got bigger and more informational was available. This is great if you can sit down and pull the GPS from your backpack and determine where you are and where you need to get to, but what if you are half way up a steep gully filled with scree and you want to see where you are?

This is where the new Garmin fēnix GPS watch comes to the fore. The fēnix is designed for serious scramblers and mountaineers who cannot afford to use both hands to check their position. The fēnix comes with not just a GPS, but also includes Altimeter, Barometer and an Electronic Compass.

Built in the manner you would expect from Garmin this little watch is not only tough it is waterproof down to 50 meters. That is 10 meters lower than the maximum for recreational diving. With the GPS enabled the battery life quoted as up to 16 hours, adequate for a days outing, but not sufficient for a long weekend. There is an UltraTrac mode that extends this up to 50 hours making the long weekend without recharging feasible.

Continue reading for the full Garmin fēnix Press release:

Click here to read more...

Click here to discuss...