TomTom lose Renault exclusivity
Date: Monday, July 09 @ 11:17:16 UTC
Topic: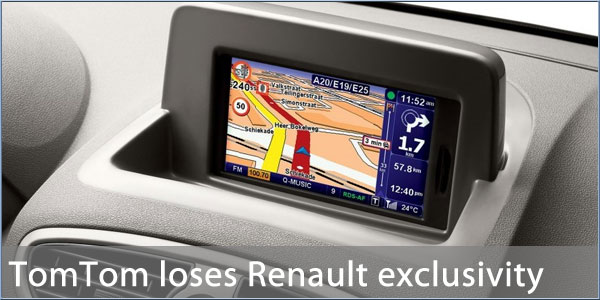 News that TomTom has lost its status as the exclusive supplier of in-dash satnav solutions for Renault resulted in a 4.7% fall in the share price when the markets closed on Friday.

Renault was seen as an important customer for the Dutch satnav manufacturer and it had, until now, enjoyed exclusivity in the supply of in-dash navigation solutions to Renault.

Renault will now be offering versions of the Clio with a low-cost navigation solution from an as yet unspecified competitor. Renault also confirmed that this low-cost option will become available on other models in due course.

With PND sales in steep decline, TomTom and Garmin are focussing on deals in the automotive sectors and this news will come as a blow to their plans.

Click here to read more...

Click here to discuss...